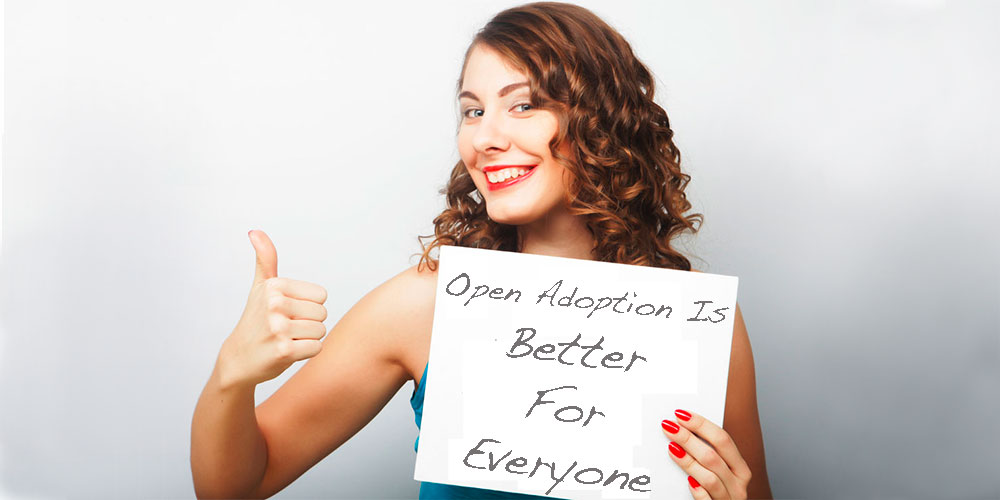 Hello! My name is Rebekah. I am 39 years old and I am a mom to five wonderful children. Four of those children I chose to parent, and my fifth child I chose not to parent. My birth son is now five years old so I write this article with quite a bit of perspective on the subject of open adoption.
In my ninth week of pregnancy I started to consider adoption. It was such a foreign word to me and I didn't know much about it. I did know that I had questions that had to be answered before I was to fully commit to placing my sweet baby up for adoption. One of the questions that had to be answered was, "Would my baby have any emotional damage in later years if I put him up for adoption?" I was very concerned about how he would feel about his life and the choices I was about to make for him.
So I set out to answer this question.
The first thing I did was look up the definition of adoption. That should help right?
According to Wikipedia.org, the definition of adoption is as follows: Adoption is a process whereby a person assumes the parenting of another, usually a child, from that person's biological or legal parent or parents, and, In doing, permanently transfers all rights and responsibilities, along with filiation, from the biological parent or parents. 
Sigh!!
That's not what I was looking for. I needed something more personal…I needed to talk to someone who had been adopted. You can always read books and articles but I wanted to know exactly what was going to happen to my baby if I gave him up for adoption. What was he going to feel when he was fifteen or twenty or thirty? What damage will I cause to him by doing this if any at all. So I scowered the internet looking for anyone who was adopted who would talk to me.  I found what I was looking for.
I spoke to several people who had been adopted…and I got the same answer from all of them. It usually went something like this. "Ive actually had a great life. My adoptive parents were always kind to me and I had a wonderful childhood….but….Im sad that I don't know where I came from."
A bell went off in my head. These people did NOT have bad lives…in fact they had very fulfilling lives but there was one thing that was missing…ROOTS!! Everyone wants to know where they came from. The sadness that these people were describing to me was something I could solve for my son if I gave him up for adoption. If…I went with adoption it would have to be open…very open. I didn't want him to ever wonder where he came from. So when the time came to make my decision it was easy. I had my proof, and open adoption was my choice and I am so glad I did. My birth son is five years old now and we have a wonderful open relationship. He asks me questions (yes at five years old he is very inquisitive) and I am able to answer them honestly. My son will grow up never wondering where he came from. I hope as the years pass I am able to continue this open relationship with my birth son and his family.
Open adoption has helped me in more ways than one. I have four other children ages 8-18. One of the hardest things I have ever had to do was to tell my children they were going to have to say good-bye to their brother. Open adoption gave them the opportunity to always stay in contact with their youngest brother despite the fact that he was part of another loving family.
My son will grow up never wondering where he came from. I thank God for open adoption.
—————————————————————–
Rebekah Bancroft