An unplanned pregnancy can create a lot of stress.  Choosing the option of placing your child for adoption can be challenging and rewarding.  We provide services for women who are pregnant and need help through the adoption process. Our goal is to make the process as easy as possible so you can focus on keeping your baby and yourself healthy until delivery. We can help you find a wonderful family that will feel love and gratitude for your priceless gift to them.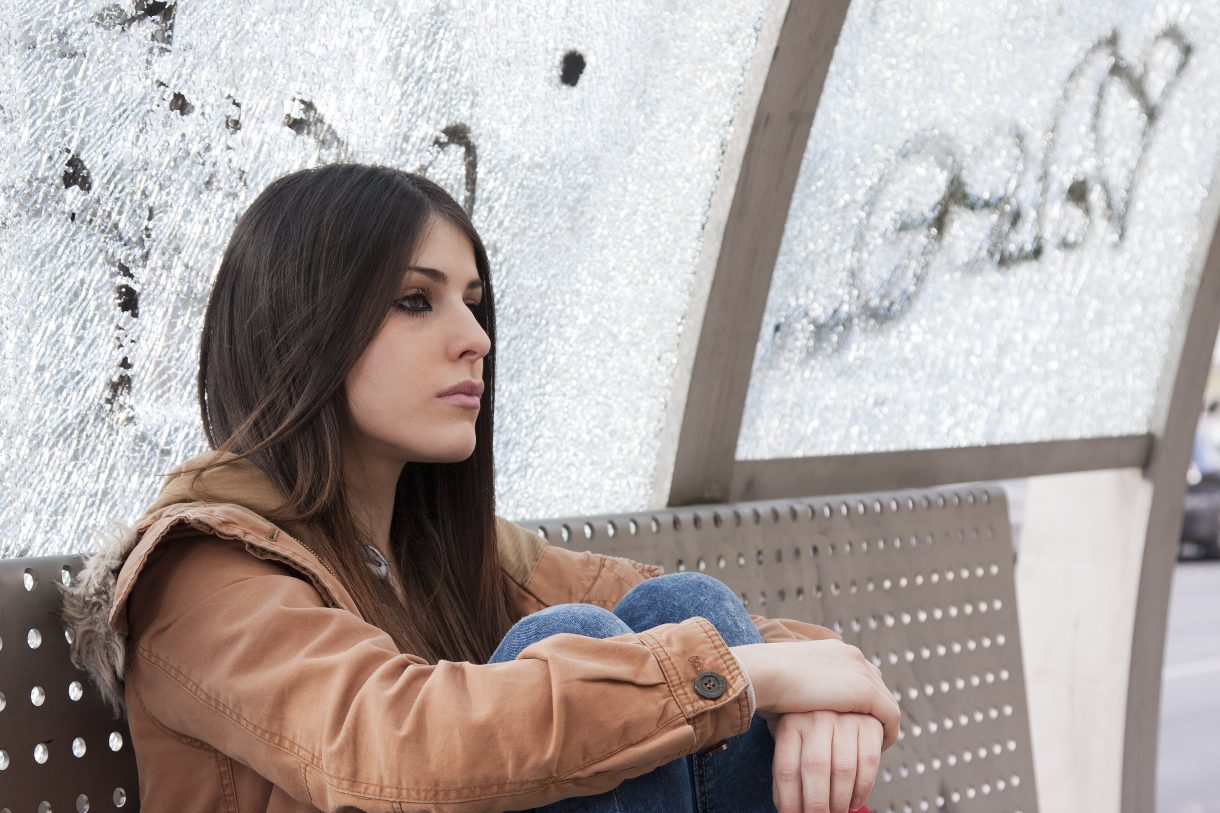 Financial
One reason you may have chosen adoption is because you don't have the financial resources to care for your baby. At Heart to Heart Adoptions we will take care of the financial part of the adoption and protect you and your baby's welfare.
We provide sufficient financial help to you, including pregnancy and delivery costs, housing help,utilities, groceries, travel expense, and all legal fees related to the adoption.
Medical
At Heart to Heart Adoptions, we want to make sure you have all the necessary medical attention you need for you and your baby's health.
We will help you find the right doctor and hospital for you.  We can help with transportation to doctor's visits, and with the cost of your medical care.
Housing
We want to make sure you are in a safe and comfortable environment while you are making your adoption plan. We can help with housing or rent expenses during your pregnancy.
We can make arrangements for you to stay at one our our apartment communities in Utah, or assist you with housing expenses in your current location. We can also assist with utility and phone costs.
We will help you find the right doctor and hospital for you.  We can help with transportation to doctor's visits, and with the cost of your medical care.
Support
Struggling with the question of whether you need to place your child for adoption can be emotionally difficult to deal with, which is where Heart to Heart Adoptions comes in.
We understand the difficult situation and hard questions that you have to answer and we are here to support you through those decisions. Apart from financial assistance, we provide support services for women who are pregnant and need help.
We offer 24 hour phone support, support from case managers and other agency personnel, groups and activities, grief counseling, and mental health counseling. Our goal is to make the entire adoption process as easy as possible by taking care of everything we can from start to finish. You can focus solely on keeping your baby healthy until delivery.
Post Placement
Heart to Heart Adoptions will help you through every step of the adoption process, even after the adoption has taken place. 
The agency will assist with counseling and support for as long as needed.  The agency will also assist with communication with the the adoptive family for as long as desired.
Testimonials
Read what birth mothers have to say about their
experience working with Heart to Heart Adoptions.
My experience has been great.
They are very supportive when
you need them and they make
you feel super comfortable. I wish
other agencies were like this but
I'm thankful to come in contact with
Heart to Heart.
All the ladies were really amazing. I
could not have gone through with
the adoption if I didn't have them
by my side. Heart to Heart is a
really amazing agency who works
miracles. All the employees truly
are angels and I am forever in their
debt. Thank you for giving my
daughter the opportunity to have a
better life.
Everyone at Heart to Heart has
been more than helpful, very nice
and extremely supportive during
this entire process. Not only are
they professional with their work
but they are fun to be around and
easy to relate to. I would absolutely
recommend working with Heart to
Heart to anyone considering
adoption. No matter what
background you come from or
whatever situation you are in I'm
confident they can make the best
of the most difficult situation.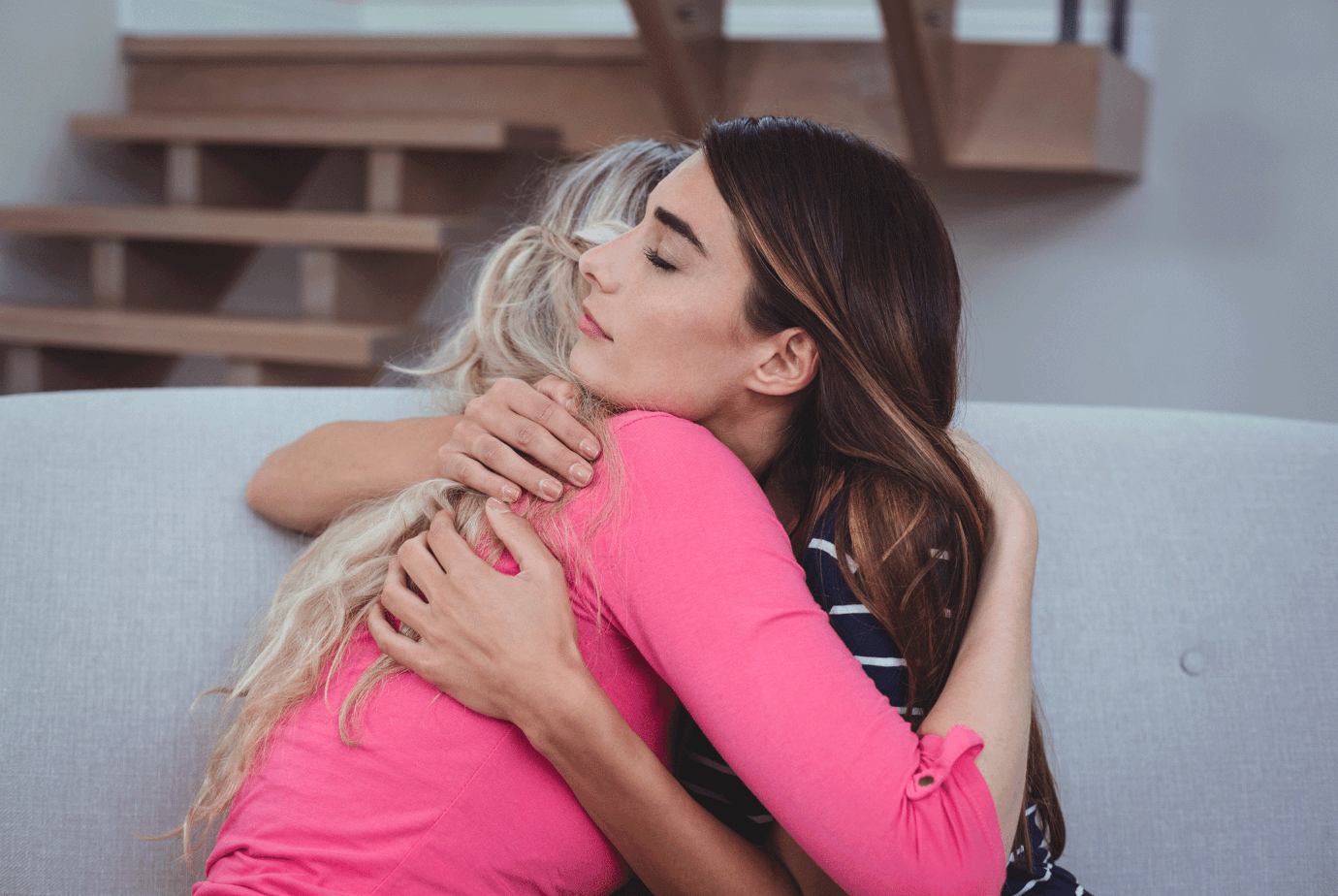 We are here to help.
Heart to Heart Adoptions is committed to support you through every step of the adoption process. We want to make this process as smooth as possible for you so you can focus on keeping you and your baby healthy for delivery.
PREGNANT? REACH OUT TO US 24/7
There are many reasons why you might be considering choosing adoption. It is hard to place your child with another family and it is a courageous choice as a parent. Even when others may not support this decision, we understand and know you are doing this for your baby's future. At Heart to Heart Adoptions, we will guide your through the adoption process, and fight to protect you and your baby's welfare. We can provide significant support for you and your child as you take this courageous journey.
ANSWERS TO YOUR COMMON QUESTIONS
We know you have a lot of questions.  We can't answer all of them here, but these are some of the questions we are asked most commonly.  Please call us at 877-437-2434 any time day or night, and we can answer any other questions you may have.
There are many different explanations as to why Birth Parents choose to place their child for adoption.
For instance, a mother may believe she is too young, or she may not have the financial resources necessary to raise a child.  A single mother may desire for her child to have a two-parent household.
The situation changes with every Birth Parent because every situation is unique. Heart to Heart wishes you the best as you struggle with this decision and is willing to help in any way possible.
Because every situation is unique, Heart to Heart is willing to help in any way possible as you struggle with this decision.
At Heart to Heart, we will be sensitive to your needs and respectful of your desires.
You will have the assurance of knowing your baby is with a good family because you can choose them.  And if you so desire, you can even meet and take the time to get to know them!
Even if you choose to have little or no contact with the adoptive family or individual, Heart to Heart will carefully evaluate them through the home study process. The home study process will include an assessment of their marital stability, financial situation, lifestyle, medical history, and many other important factors to evaluate their suitability as adoptive parents.
A criminal background check will also be conducted to ensure that there are no child abuse or child maltreatment charges in the past. A Heart to Heart, or other adoption professional, will personally visit the home of the prospective adoptive family to ensure that it is a secure, warm, and loving environment in which your child can be raised.
Finally, the adoptive family or individual must go before an adoption judge to be declared a permanent family.
In these ways, Heart to Heart ensures that your child will be placed with the most appropriate, loving, secure family or individual available for you.
Heart to Heart provides clean, warm, secure housing for Birth Parents who have chosen adoption and wish to come to Utah.
We currently have several apartments available to Birth Parents who need a place to stay.
Medical expenses are always a concern. There are a couple of ways to make sure your expenses are covered.
Medicaid or the government medical support in your state. You may already be on that support or we can help you apply. 
Adoptive families cover the medical costs. Heart to Heart has many adoptive families who can assist medical costs related to your pregnancy.
Often Medicaid will cover some things and the adoptive family can cover the rest. This is also true if you have insurance. The adoptive family can cover any additional expenses and often their insurance will cover much of the expense.
Bottom line, when you do an adoption, we don't want you left with medical bills. We will help make sure they are paid.
Yes! Heart to Heart offers you the option to choose your adoptive couple or individual if you want to. As well, you will have the option to spend time and get to know them or remain completely anonymous. It is up to you!
Many Heart to Heart Birth Parents get to know to their adoptive families by phone. Some meet with them for dinner. Other birth parents decide not to have any contact with the adoptive families at all. It's whatever you choose. You can have your relationship with the adoptive family as open or confidential as you want it to be.
Planning ahead of time will ensure that both you and the adoptive family are comfortable with the level of contact that will be maintained after the birth of the child.
Many Heart to Heart Birth Parents choose to receive letters and photos of their child from the adoptive parents.  This may occur on an ongoing basis or periodically.  You get to decide!
Other Birth Parents have chosen to maintain phone conversations.  A few even visit the adoptive family!
Make sure that as you begin the process of selecting an adoptive family that you choose an adoptive family or individual with similar ideas about ongoing contact. As well, you always have the option to choose no contact.
That depends of the laws that govern your adoption. In most states, you will sign documents "relinquishing" or waiving your parental rights to your child sometime after the baby is born. That can be from 24 hours to 5 days. Generally, once you sign, the decision to relinquish your rights is "irrevocable" or cannot be undone. There are a few states where the laws allow a period of time to change your mind. Be sure to talk with your counselor about what the laws are that you will be using.
This really depends on three criteria.
First, if you are married to any man, that man, your legal husband, has rights to the child regardless if he is the biological father. He must be notified. He may or may not give his consent to the adoption, but he has a right to know about it. This rule is valid in every state.
Second, it depends on how involved he has been with the pregnancy. If he has provided emotional and financial support, then his involvement can be considered. 
Third, in most state there are Paternity registries or Putative Father registries. Putative means he is not married to you. If he wants to have rights to the child, he needs to file with the registry. The agency will search the registry and if he doesn't register, he can lose the rights to parent the child. If your state does not have a registry, he will need to file a Paternity action with an attorney to have any rights. 
Heart to Heart will work with you to determine how much involvement he has and what actions need to be taken.
It is a good idea to think about your plans as early in your pregnancy as possible. A professional social worker will be assigned to help you make this plan.
The adoptive couple or individual who adopts your child will be given non-identifying information about your background, family, medical history, interests, hobbies, and what you are like as a person.
As well, the adoptive family will be instructed on how and when to share this information, and how to answer your child's questions with love and sensitivity.
For more information about the types of communication that can occur after you place your child see the section on Post Placement Communication
Different states have different laws. We can help you understand the adoption laws in your state.
In all states you may change your mind at any time during the adoption process up until the legal documents are signed. You have full parental rights until those documents are signed. However, once the legal documents are signed, your adoption decision is final and permanent in most states. We will explain to you all of your rights and what is meant by each legal document before you sign anything.
An unexpected pregnancy can be stressful for a woman, especially if she feels like she is not in the right situation to care for a child.  There are several signs that are associated with becoming pregnant. These signs of pregnancy come from the hormone changes that happen once an egg has been fertilized. They include:
Feeling nauseous
Vomiting
Sensitive, tender, or swollen breasts
Excessive and unexplained fatigue
Food cravings or aversions
If you have been sexually active in the past month and experience any of these symptoms, you may be pregnant. You can find out if you're pregnant by purchasing a pregnancy test. Pregnancy tests are normally available at a local dollar store or grocery store.
If you find out that you do have an unwanted pregnancy, please contact Heart to Heart Adoptions. You can text us anytime (801-563-1000) and we will provide you with needed support and understanding.
PREGNANT? REACH OUT TO US 24/7