Where do I get my blue eyes from?
My weird double-jointed elbows?
Being left-handed?
My stubborn attitude?
Fabulous sense of humor? ????
Do they think of me?
It was a worry I always had growing up.
It's been nearly a full year that I got my Ancestry DNA results back and life hasn't been the same. It's been better and more fulfilling.
Not only was I raised by the most loving parents ever, (Gail-Janet ????????) but I was created by genuine & loving people too.
I've met my biological Father & his side of the family, and now I've been in contact with my biological Mother & her side of the family. And I have plans to meet them too!
Watch out! ????
And let me tell you…they are all fabulous people.
The puzzle of my life is almost complete. I've received answers to questions I've always had.
*My blue eyes come from my Dad
*Weird double-jointed elbows are still a mystery
*Left-handed from my Mom
*Stubborn from both sides????
*Sense of humor, a little of both but I think that might be a Misty Special.
*100% yes, they thought of me????
I've laughed! I've cried! ♥️
But I would go through this over and over again.
To all my families, adoptive & biological:
I love you! I always have. There hasn't been a time where I thought I would be better off without any of you. Every single member of all my families mean the world to me. ????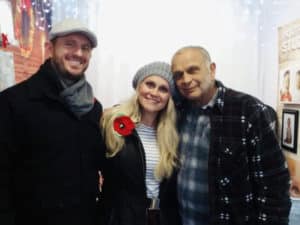 It blows my mind just how much capacity we have as humans to love others. It multiplies. It's a muscle. The more you exercise LOVE the easier it is, and the stronger it gets.
Tomorrow isn't guaranteed, and I will not stop showing my love and saying 'I Love You' to people I care about.
When it's my time to go, I hope all of my families & all of my friends can say that they KNEW I loved them. I never would want anyone to wonder if I did.
My story has been really incredible. With heavenly tender mercies sprinkled throughout it all.
What a ride!
So yes…if I haven't connected with a family member yet, I will find you & I will love you! ????????
Love, Misty ????