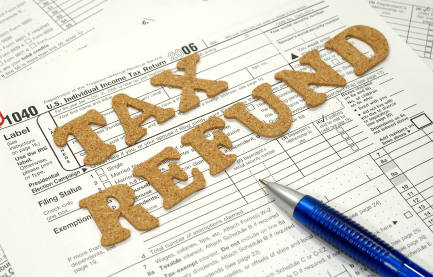 The U.S. Internal Revenue Service (IRS) offers several tax benefits for adoptive parents. Qualified adoption expenses are tax deductible, helping offset the costs associated with domestic and international adoptions. For the 2012 tax year, the credit of $12,650 per child is non-refundable.
Qualified adoption expenses can include traveling (and costs associated with lodging and meals), adoption fees, attorney fees, court costs and other adoption-related expenses. Children eligible for adoption must be under 18 years of age and physically or mentally handicap to qualify for the IRS deductions.
The IRS does impose income limitations on taking tax deductions. In 2012, adjusted gross income (AGI) from $189,710 to $229,710 offered credit exclusion reductions. If the AGI was below $189,710, no exclusions were applicable and the credit was not affected.
It is important for adoptive parents to realize that the total credit of $12,650 per child may span several years. For example, in 2011 if $2,000 is claimed, that leaves a remainder of $10,650 for potential claims in 2012. Of course the ultimate result must be a finalized adoption, or these monies are not applicable and must be repaid to the government. Additionally, domestic adoptions are typically claimed with amounts per year and foreign adoptions are claimed in one lump sum in the year the adoption was finalized.
Foreign children do not qualify under the special needs IRS code, but state government authorities must determine this classification. Many foster care adoptions are considered special needs adoptions, but in general this classification is few and far between.
Some employers offer adoption programs. These amounts must be excluded from the IRS program, as any reimbursement is considered a non-out-of-pocket expense for the taxpayer. Once the adoption is finalized, the parents are also free to declare the child as a dependent on their taxes, but generally this requires a Social Security number for the child, which can take four to eight weeks to process.
IRS Form 8839 "Qualified Adoption Expenses" details all expenses that can be reimbursed. Adoptive parents should keep careful records, including receipts and invoices for up to three years after the credit has been declared on the tax return. Consulting with a tax professional is highly advisable, as he/she can also explain additional pay withholdings to compensate for adoption credits, etc.
This article is for informational purposes only. It is not intended as a substitute for tax professionals' advice or to supplement Internal Revenue Services (IRS) regulations. Heart to Heart Adoption is a private option agency that also offers open adoption in the U.S. They specialize in infant related domestic adoptions, working with both birthmothers and adoptive parents.